How to Work Single Crochet
Also known as double crochet in the UK
Single crochet is easy to learn once you have learned to make a basic chain. If you are new to crochet and don't know how to do this then go to Beginner Crochet to learn the basics.
Now you're going to love this because crochet is easier than knitting and is much quicker. Before you know it you will be crating some very beautiful items.  I say beautiful because even the simplest crochet stitches are really quite pretty

Instructions for single crochet
First make a basic chain and work your foundation row as follows.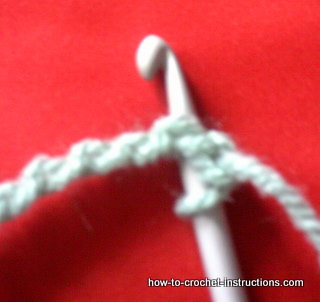 Miss out the first chain nearest the hook. Insert your hook into the second chain. there should be 2 strands of yarn above the hook, and 1 strand below.
---
---
This second row is then repeated to form your crochet fabric.
Any questions? Contact me via the contact page (see left column of page). I may not get back to you immediately but I will answer you.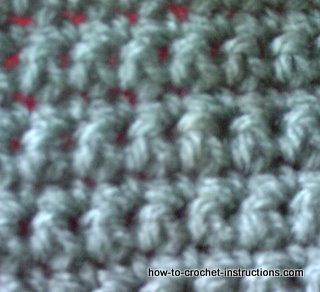 Once you have learned this simple stitch, you can easily go on to experimenting with variations.  It is surprising the big difference it makes if you do the same stitch but with a slight variation in the technique.
For instance you can turn single crochet into a very effective rib stitch by working into the back loop only

 .....or experiment with working into the front loop

---
Now you can go back to Beginner Crochet to learn some more stitches or start on your first project using this simple stitch!
VIDEO TUTORIAL

Now you can go ahead and make something useful such as this simple single crochet blanket pattern

Further Reading
If you are looking for more crochet patterns, instructions and ideas and have not found what you want on the internet, a very good source of books (thousands) can be found at Amazon.
for US residents.
If you reside in the UK go to


 .
.
---
.
.




Show off Your Work!
Have you finished crocheting something recently? Tell the world! Publish your work on this website for free
---
JOIN US AT CROCHET FANATICS ON FACEBOOK
---