Crochet Ribbed Hat
This simple crochet ribbed hat is easy to make
For your crochet ribbed hat you will need....
A 100g ball of acrylic DK yarn
A 4mm crochet hook
Instructions
Make 51 chain
First row: double crochet (dc) into the 2nd chain from the hook (If you are in the US read that as single crochet) then dc into every chain to the end
2nd row: chain1 and turn.  dc into the back loop only of every stitch to the end
repeat row 2 until your work fits comfortably around your head
Thi will probably be about 90 rows
join the last row to the first row to form a tube
You can do this either by using an overcast sewing stich, or you can crochet them together which is probably your simplest option.
Leave a long length of yarn for gathering the top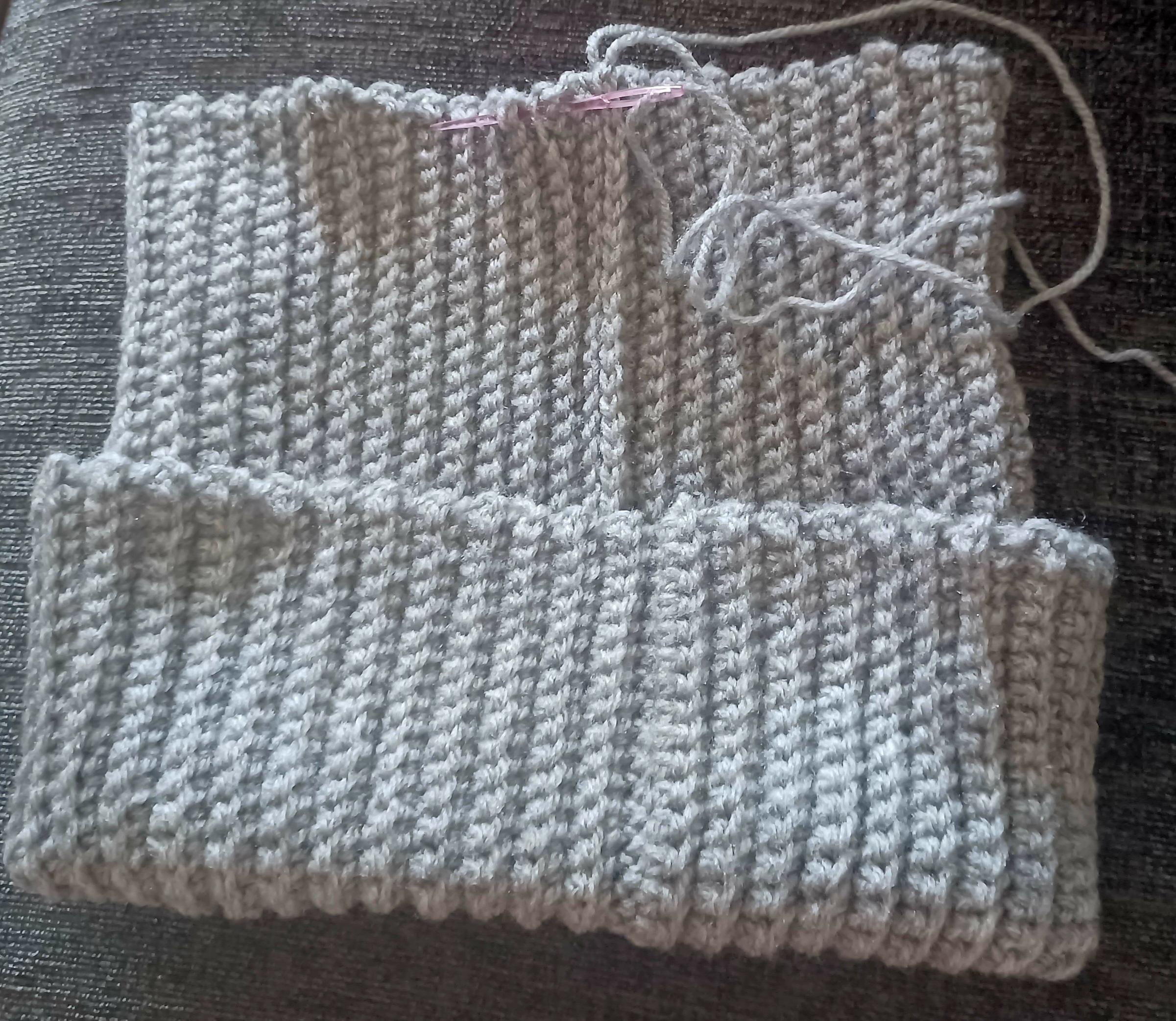 Thread up a large blunt needle with the yearn and make a running stitch all around the top
Pull the yarn to gather the top but be careful not to pull too hard as the yarn will easily break
You will find that it is too bulky to be able to close up the top completely.  Don't try to force it.  Instead just tie off the yarn then thread up your needle again to sew the top fully together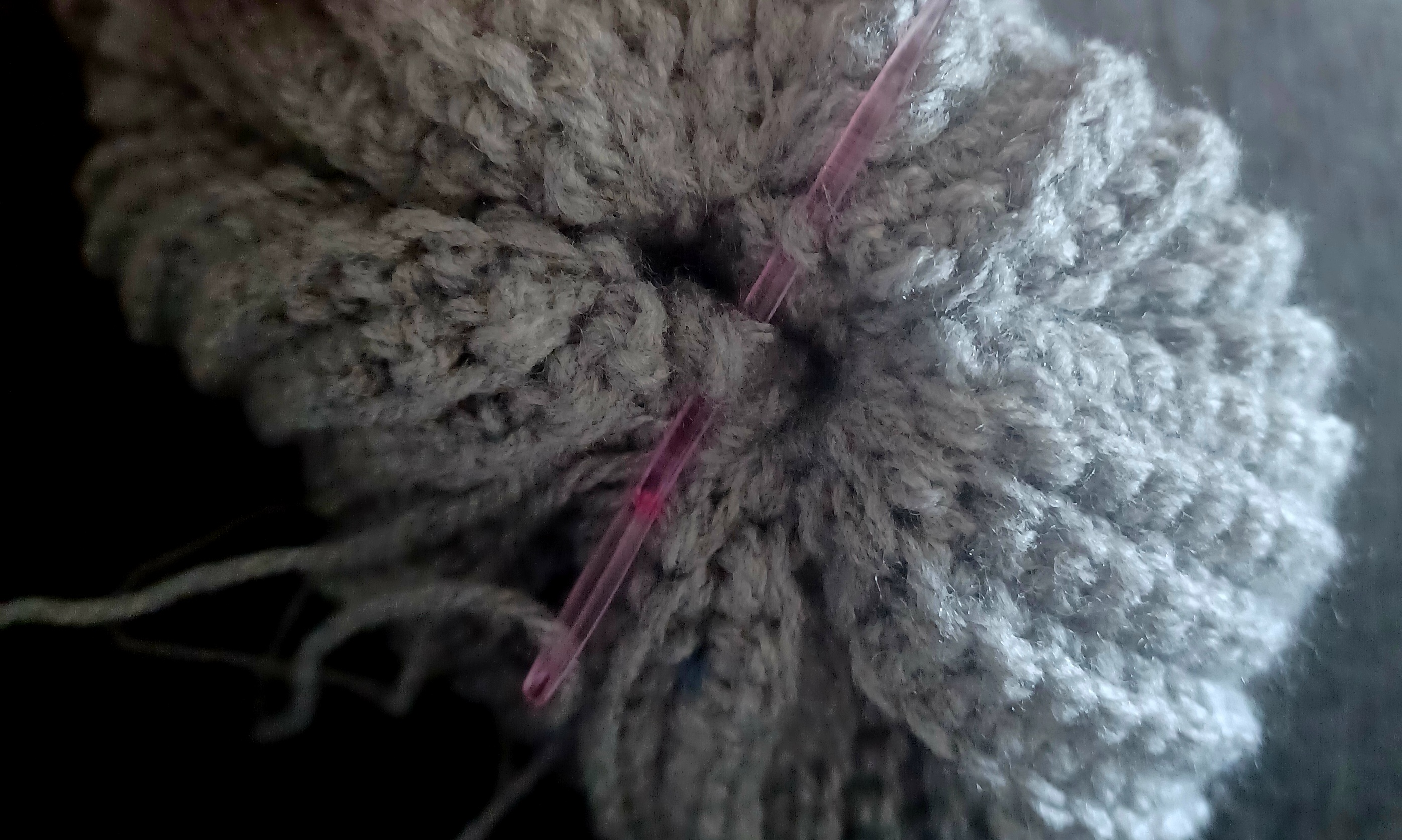 Then turn it inside out and turn up the brim and your hat is done.
For a more fitted hat...
Try this pattern instead.  It is a little more complicated but gives a neater shape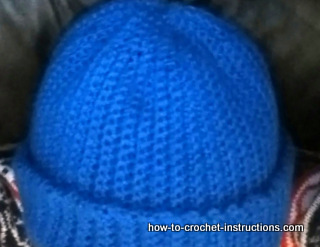 .
.
---
.



Show off Your Work!
Have you finished crocheting something recently? Tell the world! Publish your work on this website for free
---
JOIN US AT CROCHET FANATICS ON FACEBOOK
---
more inspiration for a crochet ribbed hat