Crochet Picot Bobble
A picot bobble and indeed any variation of a picot is a lovely delicate way of making your crochet look a little prettier without it being over fussy and lends itself particularly to baby clothes

The picot bobble is a delightful and simple way to a small delicate bobbled texture to your crochet fabric and makes a lovely change to the usual traditional crochet bobble.
A picot is made by making a small number of chain stitches usually about three, and then a slip stitch is made into the base of the chain. This is most often used as a neat and pretty edging stitch as in the photo below

But by incorporating a picot into the middle of a double crochet stitch (US single crochet) you get this delightful variation of a bobble stitch

Crochet instructions are given in UK terminology with US in brackets

Instructions to make a picot bobble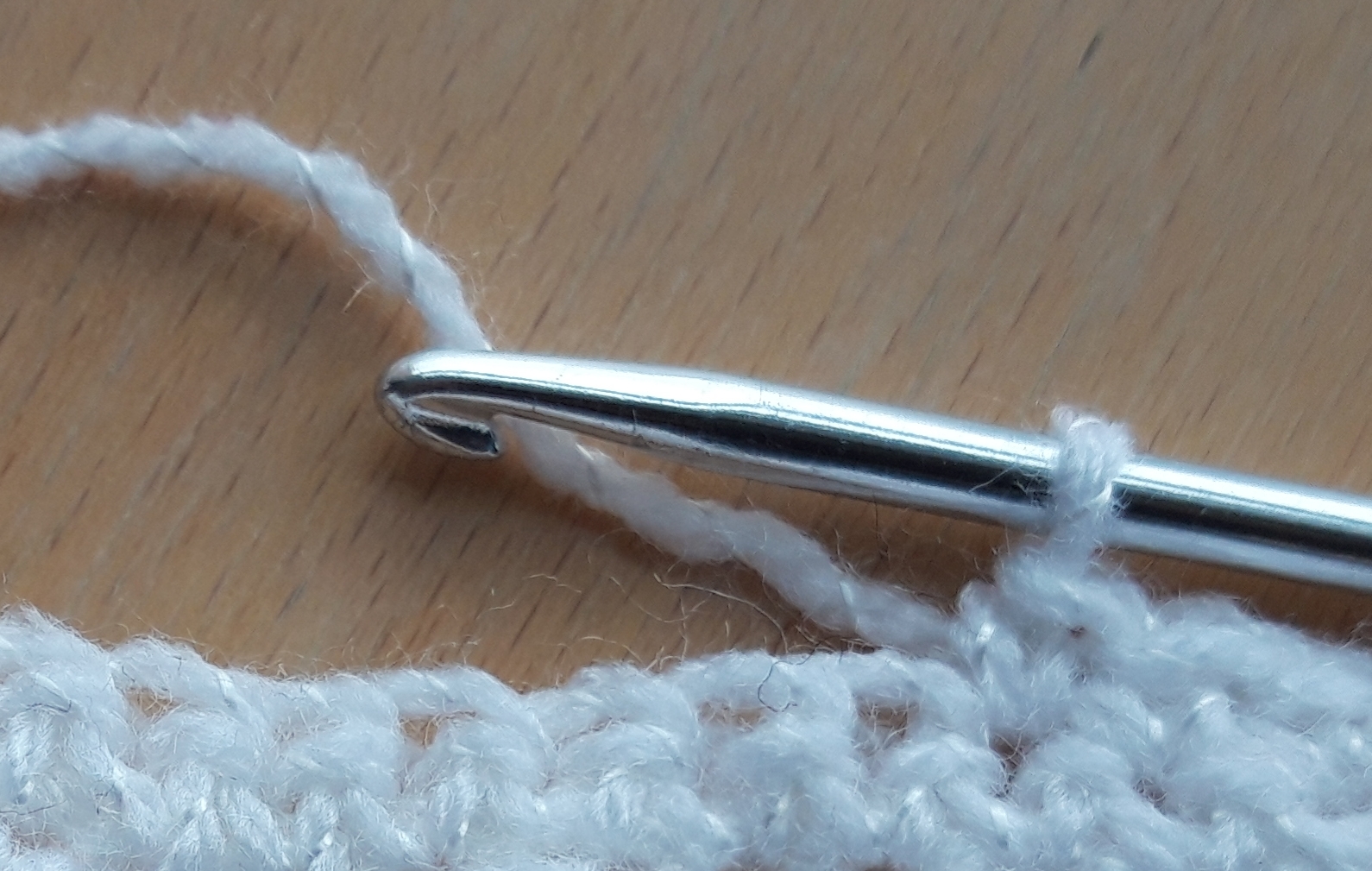 To make these cute little bobbles you will need to be making a row of double crochet stitches (US single crochet) Make bobbles at any point along the row
Make sure the chain stitches are pulled onto the correct side - whichever side you want it to stick out.  This would usually be towards yourself.
Make as many bobbles as you need along the row, but there should always be at least one plain stitch between each bobble.
In the example shown at the top of this page I have worked 3 double crochet (US single crochet) between each bobble, and then alternated them on the next row.
You can invent a whole load of fun crochet fabrics with bobbles such as with this colourful blanket.  Experiment replacing big knobbly bobbles with these lovely delicate ones and see what you can come up with
And if you like this miniature version of a bobble, you may well also like to learn a finer more delicate way of making a crochet curlicue

 .
.
---
.



Show off Your Work!
Have you finished crocheting something recently? Tell the world! Publish your work on this website for free
---
JOIN US AT CROCHET FANATICS ON FACEBOOK
---