How to make a Twisted Cord
A twisted Cord is often a useful addition to either knitting or crochet.
Use it for waistbands, and cuffs where a cord need to be threaded through. You could also use it in place of ribbon, either for threading or to tie in a bow as an emellishment.
Use for hanging ornaments, for tie on labels if you are selling stuff, to make necklaces or bracelets. it can be the string on a
it is ever so simple to do........... draw string bag or, well, anything that demands the use of a cord, ribbon or piece of string.

Instructions for a twisted cord
........but not so easy to photograph (I've done my best)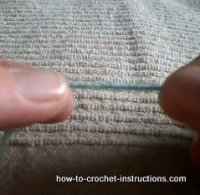 First you take a length of yarn approximately twice the length you want your cord. Grip near one end with your left hand and hold near to your left hand with your right between finger and thumb.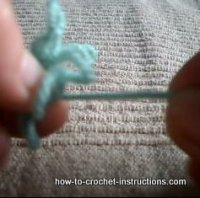 Start twisting with your right hand in the same direction that the yarn is already twisted. Keeping the end still firmly in your left hand, move the finger and thumb of your left hand nearer your right hand (Yes it IS possible) to prevent the yarn unravelling. Move your right hand further along the yarn to the right and twist again. Do this all along the length.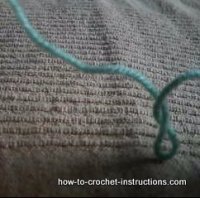 When you have finished twisting bring the two ends together and the yarn will twist around itself.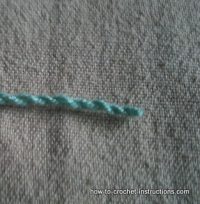 the result is a sturdy thick cord.
The more you twist the yarn, the tighter the cord will be.
An example of its use is in this pattern of crochet baby mitts 




Clear as mud?
maybe this tutorial will help
Video Tutorial
If you are looking for more ideas for sprucing up your crochet, I have found this fantastic book at Amazon for you.
Click on the image below for more information. You might even get a decent second hand copy.



Show off Your Work!
Have you finished crocheting something recently? Tell the world! Publish your work on this website for free
---
JOIN US AT CROCHET FANATICS ON FACEBOOK
---